The AUD/NZD has been on a strong run for the last several months, but the last month the flag pattern started to break out. Today, we have hit a weekly downtrend line that may pose significant resistance: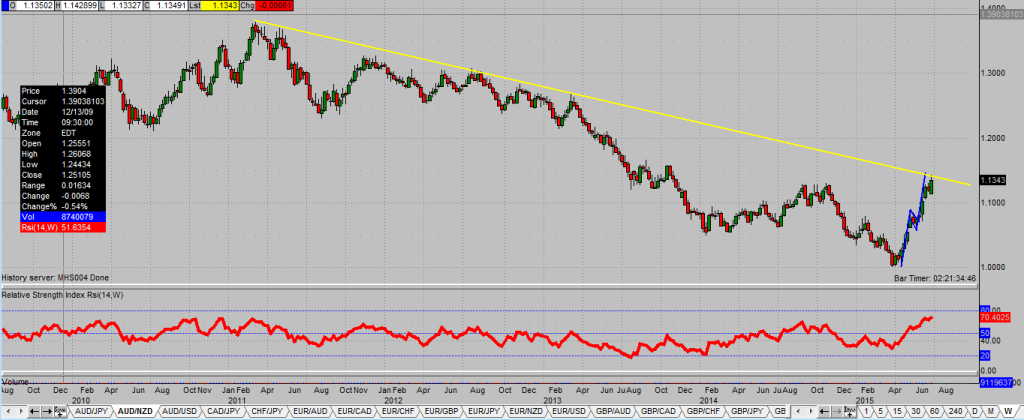 If you look at the daily chart, the pair looks like we will post a "shooting star" reversal candle: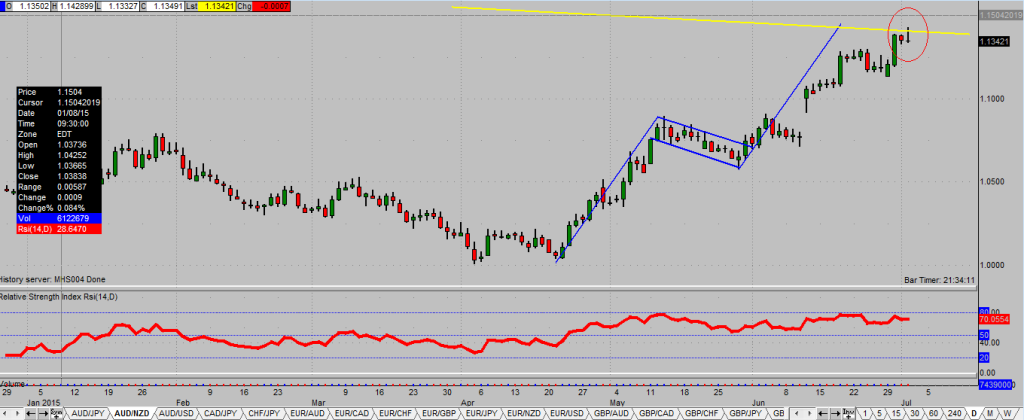 I am sure at some point the AUD/NZD will break higher as the New Zealand economy continues to weaken and the RBNZ cuts rates further. I suspect the Australian economy will start to stabilize following the weakness it has felt due to the slowdown in the Chinese economy and the pace of rate cuts by the RBA may start to slow, if not stop. However, the NZD looks fairly oversold against many currencies, so we may be due for a pullback before breaking the long term down trend.
Hat Tip to @A25Forex for bringing to my attention
Blake Morrow
Chief Currency Strategist, Wizetrade
Disclaimer: I did establish an AUD/NZD short position today near current levels, and I may add to it in the coming sessions.