Just a couple weeks back, you may recall reading that the EUR/GBP "snapped a major trend line" and since then the EUR/GBP continued higher by a couple hundred pips. However, today another trader (Rick P, Wizetrade trader) identified that the EUR/GBP is retesting a broken trend line from back in 2000. We also noticed it is testing previous horizontal support (July 2012 and Jan 2015) which is current resistance (today). See below: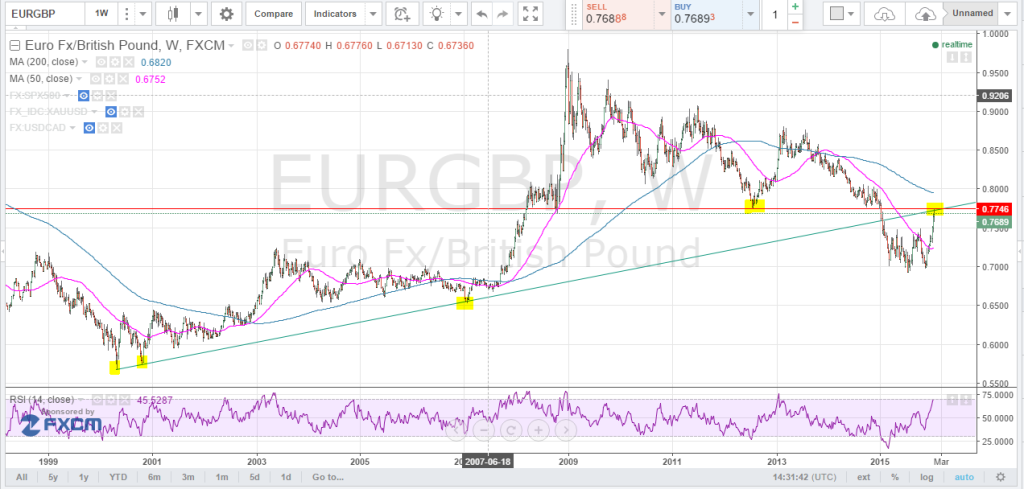 If you look at the daily chart below, the current candle is developing a shooting star. I understand there is a lot of time today before the candle closes, but some sort of near term reversal candle may develop: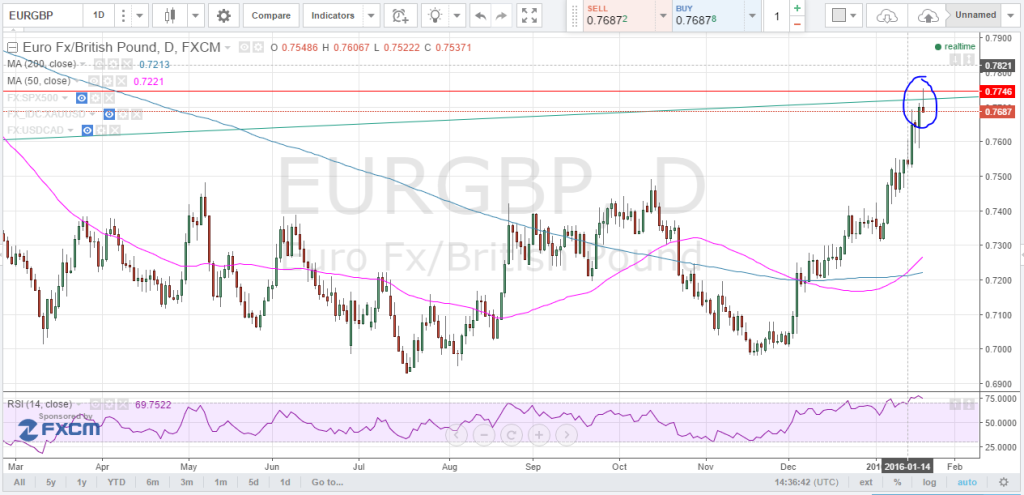 Although the EUR/GBP may head higher in the future because of "Brexit" fears, or perhaps expectations of a BOE rate hike continue to push out towards 2017. In the very near term, we could see a pullback towards the .7500 pence level again.
Blake Morrow
Chief Currency Strategist, Wizetrade
Disclaimer: I am looking to establish a EUR/GBP short in the next 24 hours