The EUR/GBP has been in a steep downtrend for the last couple years since 2013, and yesterday we took notice. This week we not only snapped that downtrend, but we also are breaking out from key resistance above the .7500 pence level: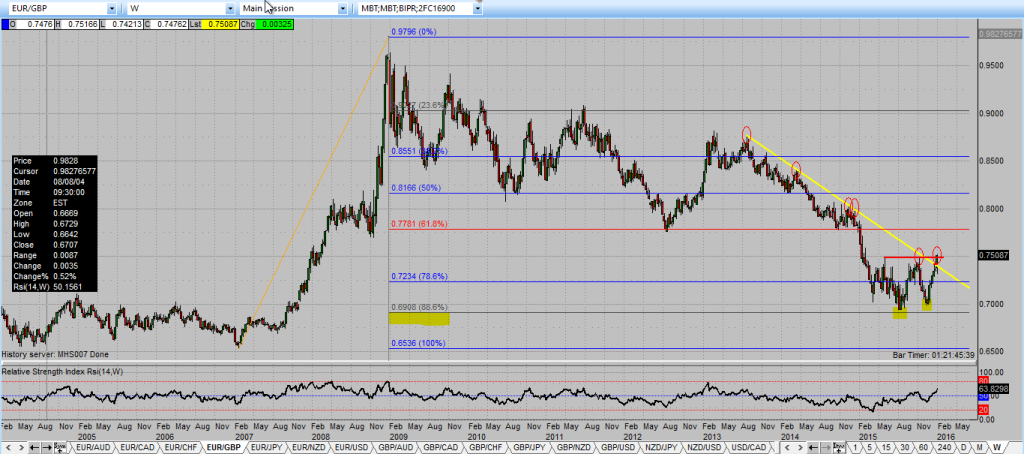 Although it is still early in the day and we could close back above the .7500 level, what you will notice is that longer term we held a minor Fibonacci level, and also made higher lows: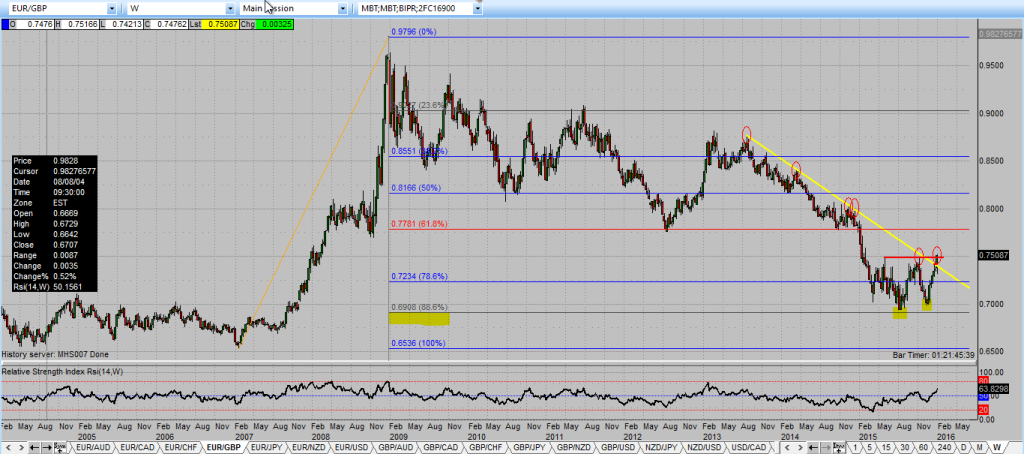 A natural target for the reversal pattern is a potential "double bottom" on the daily chart, which suggests we could rally as far as .8000 in the coming months ahead: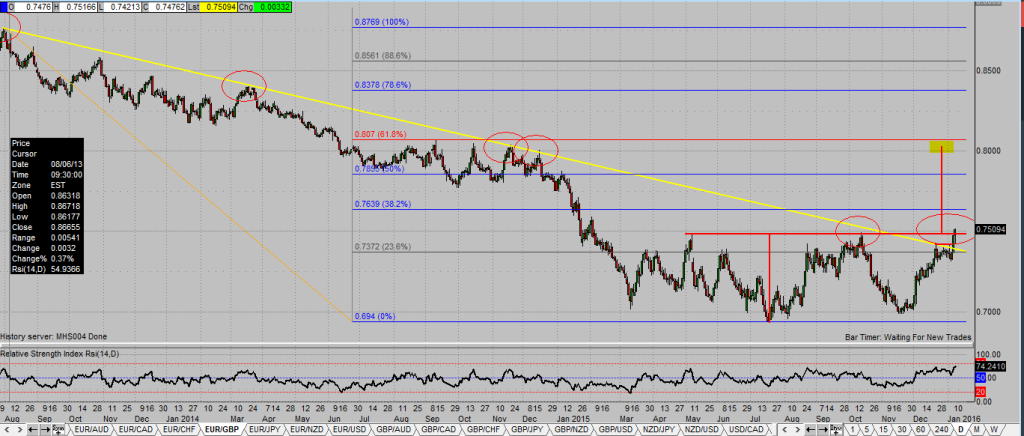 Although I think a "Brexit" is highly unlikely this year, the risks and uncertainty surrounding the U.K. early this year may be enough to fuel a move higher in the EUR/GBP like this. If anything, a move like this in the EUR/GBP, with as much liquidity that trades through this pair daily, should keep you defensive while attempting to play the GBP on the long side (even on crosses).
Blake Morrow
Chief Currency Strategist, Wizetrade
Disclaimer: I am not in a EUR/GBP long (yet) but will be buying on dips in the coming days.