The AUD/NZD is poised to break higher. Not only is the downtrend line (about 1.0850) about to be challenged, but the pair has also developed a "bull flag" pattern and looks poised to move towards the 1.1450 level (also major retracement level) in the coming weeks. In addition, the recent pullback to 1.0575 was a shallow 38.2% Fibonacci retracement (not shown). Take a look at the chart below: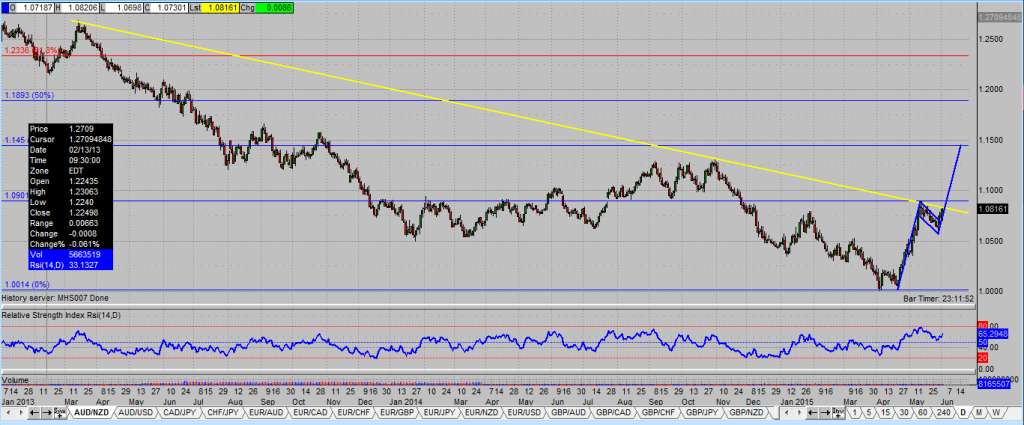 Blake Morrow
Chief Currency Strategist, Wizetrade
Disclaimer: I have been establishing a long AUD/NZD and will be adding to the position in the coming days.