Let me first tell you I have a EUR/CAD short position from earlier this week (near 1.4800) so I am in essence "talking my book." However, the development by the end of the week was unexpected, but also a massive development technically. I felt I must tell you about it, even if you didn't pick up on my cues from my tweet last week that it was already on my radar.
The EUR/CAD had tested the 20+ year trend line last week, and you can see that chart here: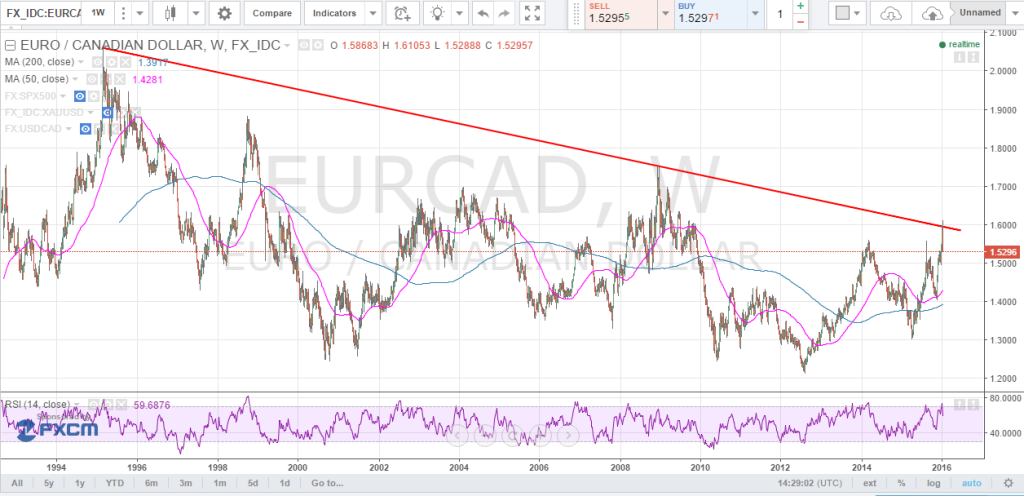 You may have to check a couple different broker feeds to get those longer term values, but it is the same value I see at my MBT Desktop Chart as well: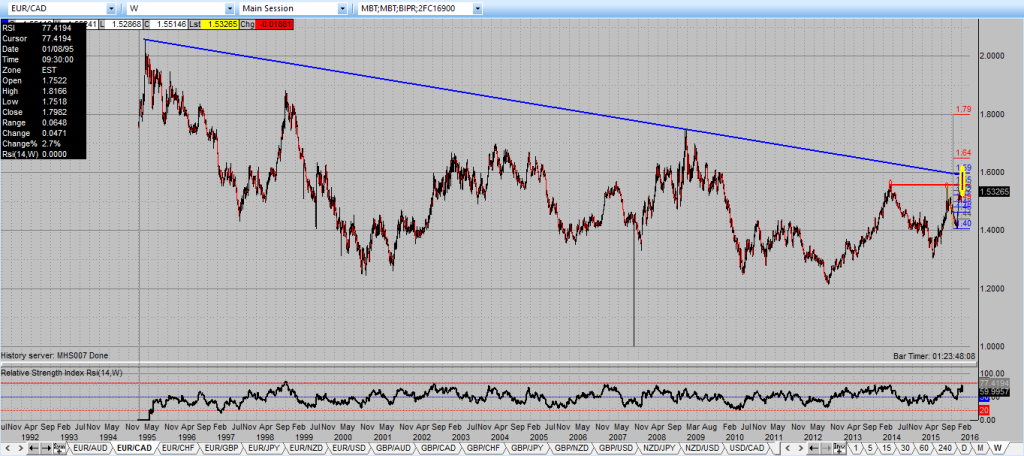 If you take a closer look, what you will notice is the bearish engulfing candle on the weekly chart: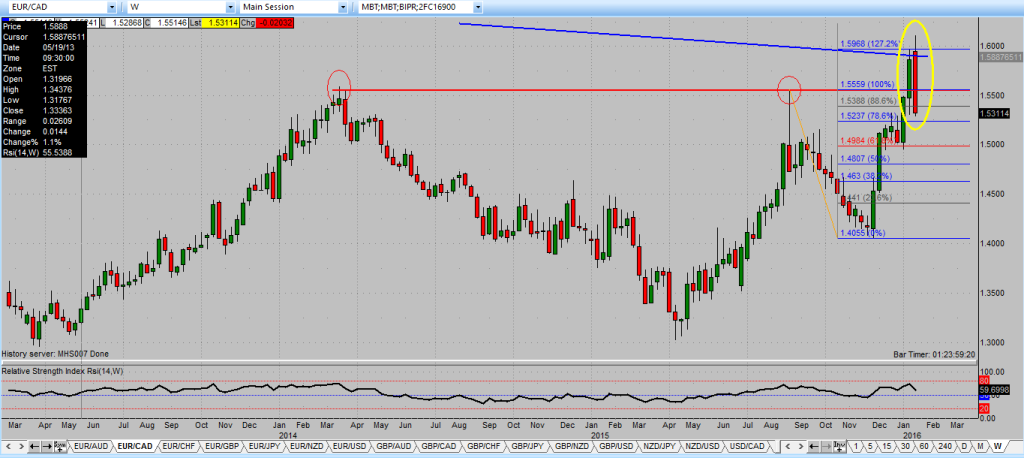 It is still early in the session, so anything can happen for the rest of the day and before the market closes. However, it would engulf even if we get 100+ pip rally. Also note we had a false breakout (noted red circles) above 1.5530 for this last week that will only add fuel to the fire. A close today back above 1.5466 would invalidate the engulfing pattern.
Blake Morrow
Chief Currency Strategist, Wizetrade
Disclaimer, I am short the EUR/CAD and am looking for an exit of position in the coming week.