The AUD/NZD broke higher today following the RBNZ's decision to keep rates unchanged. Dovish comments about inflation look to be the culprit keeping the NZD under pressure.
Regardless, the AUD/NZD has finally broken higher out of a tight consolidation the last several months. A strong downtrend line has been taken out as a result:
Personally, I have been building a long term AUD/NZD long position the last couple months as I do belive that China's economic slowdown has been priced more accordingly to the AUD, but not as much into the NZD over the last couple years. Since China has become New Zealand's largest trading partner, I think that price has yet to catch up to the NZD.
Longer term I am looking at the possibility of an inverted head and shoulder development on the weekly and monthly charts: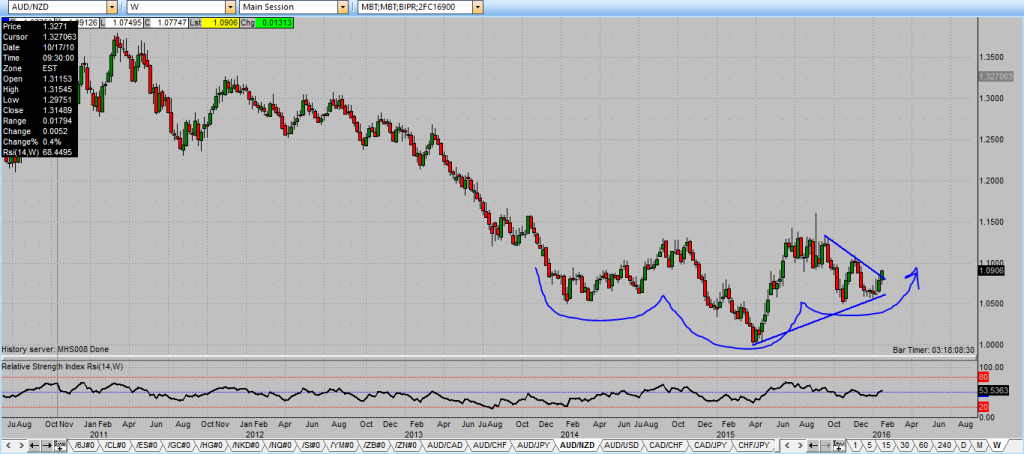 Blake Morrow
Chief Currency Strategist, Wizetrade
Disclaimer: I have a long position in the AUD/NZD