The strong move lower in global equities over the last 24 hours is giving the JPY a boost. The 6J (JPY) looks set to rally as we may have put in a false breakdown below the 2007 low and may breach a down trend line that has been keeping the JPY pressured since mid 2014.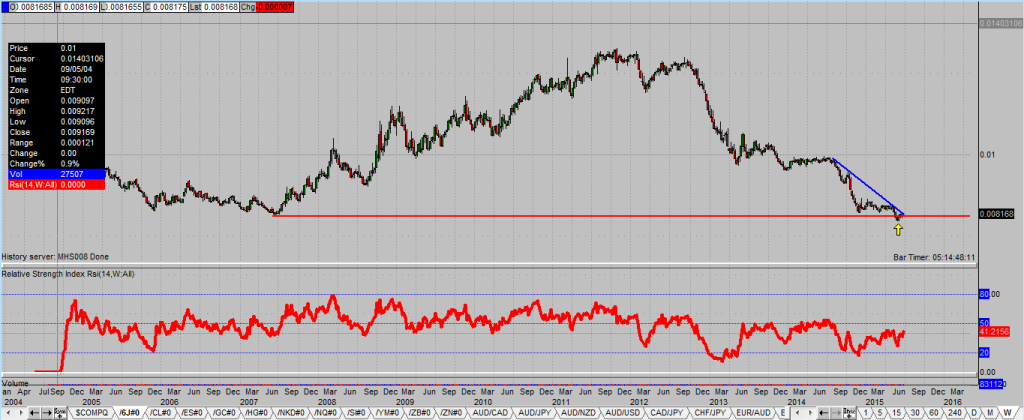 Also, you may have noticed the divergent RSI that looks like it may break higher as well.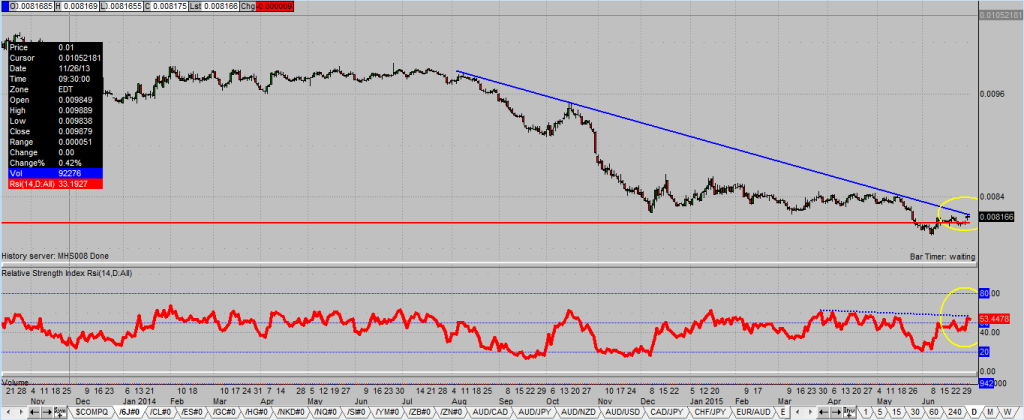 Due to the recent events in Greece, Puerto Rico and the sell off we had seen in Asian equities even after China cut rates over the weekend, the JPY may come back into demand as investors look for a safe haven currency. Since the JPY seems so oversold, the JPY may be in a perfect storm to stage a rally.
There are many currency crosses with JPY pairs that could be set to move too. The GBP/JPY, AUD/JPY, CAD/JPY and the NZD/JPY to name a few.
Blake Morrow
Chief Currency Strategist, Wizetrade
Disclaimer: I am short the USD/JPY from last week, I am actively looking to sell other JPY cross pairs currently