We have been watching the Nikkei closely, as it is approaching a long term uptrend line dating back from 2012: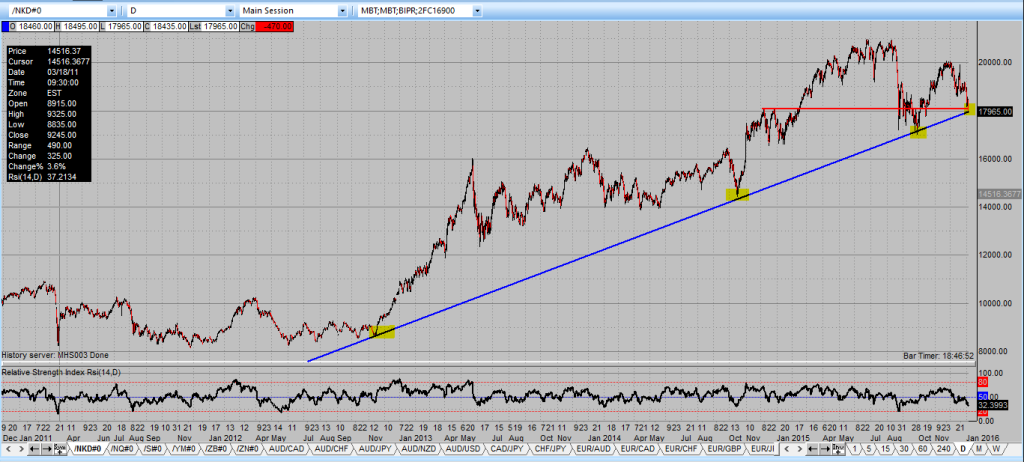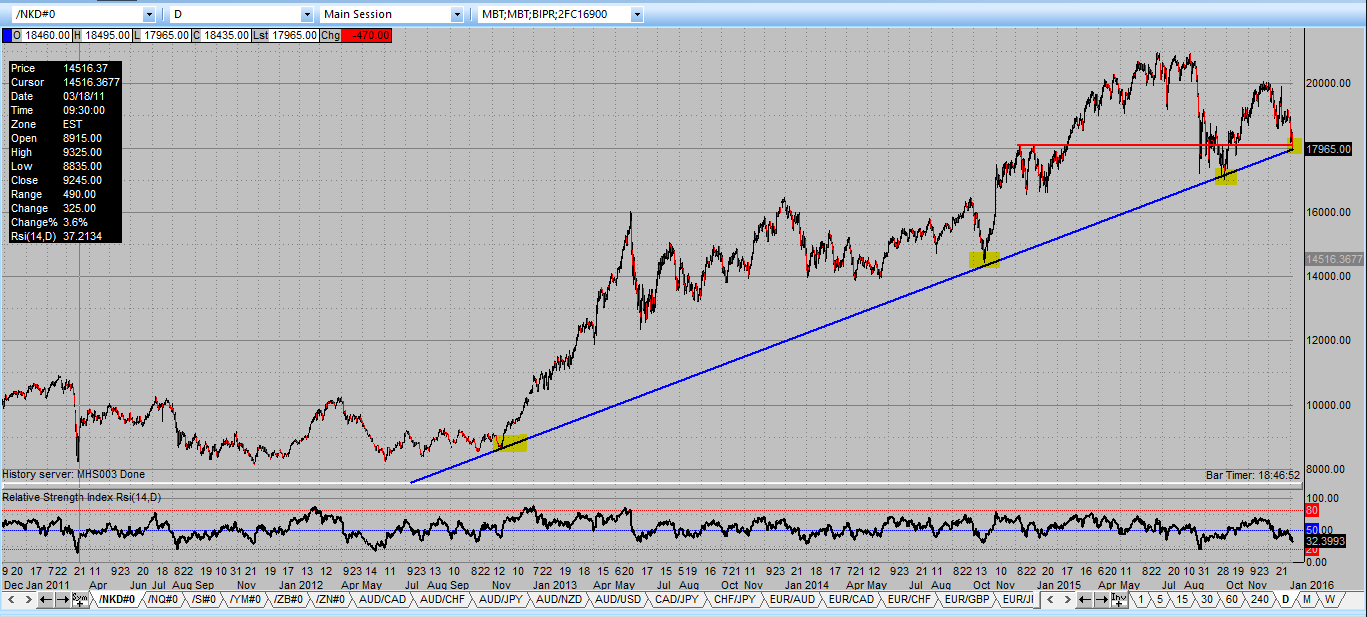 As many of you know, the JPY has been extremely strong all week. Many traders (such as myself) have been waiting for a pullback to get long some JPY (i.e. short EUR/JPY, AUD/JPY etc.):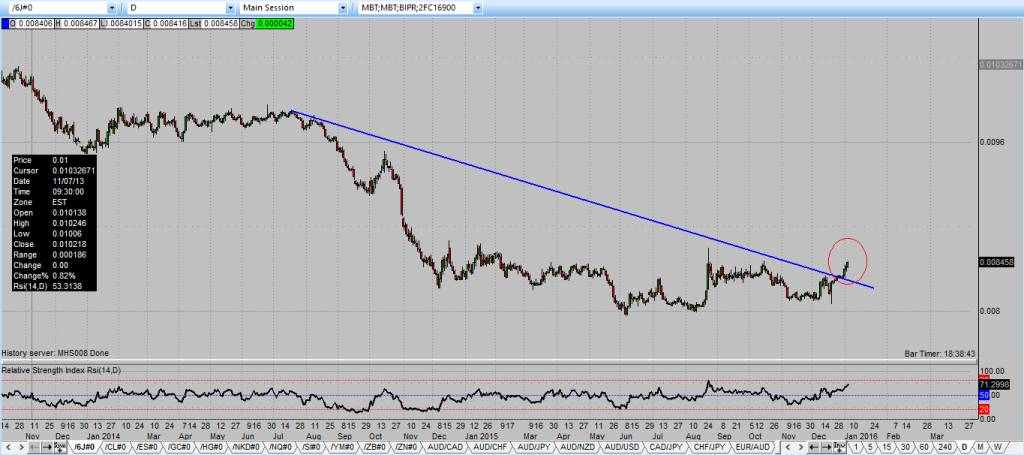 If you take a look closer to the Nikkei, and compare to the 6J (JPY contract) you can see the very strong correlation: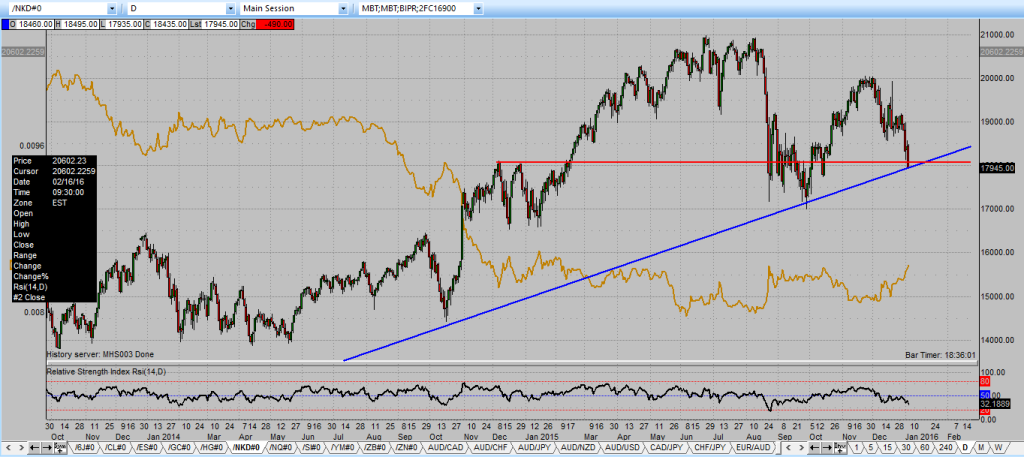 If the Nikkei sustains a break down, the JPY may not pullback any time in the near future.
Blake Morrow
Chief Currency Strategist, Wizetrade