The GBP/JPY (Guppy) is sitting on some key long term support, but more importantly is forming a descending wedge on the hourly chart, which is typically a reversal pattern. Here is the longer term chart first: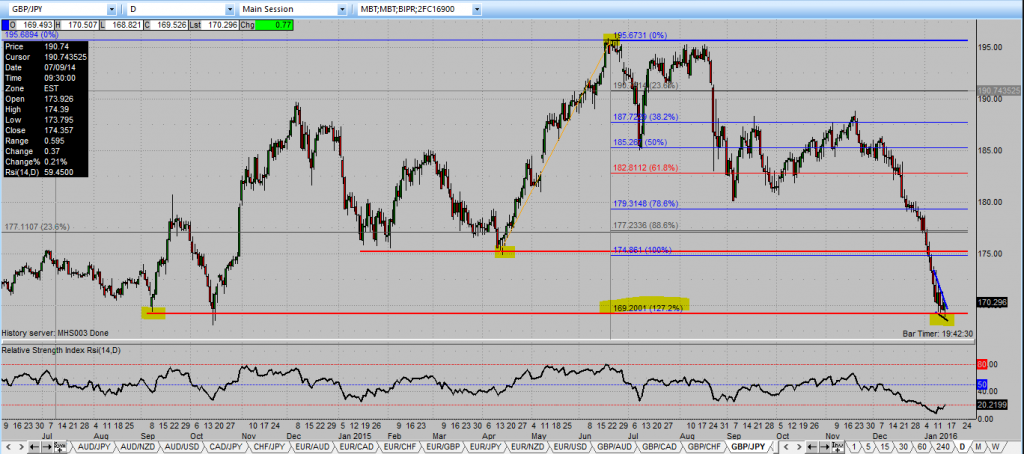 As you can see above, the 127% extension of the 2015 lows to highs comes in around the 169.20 JPY level.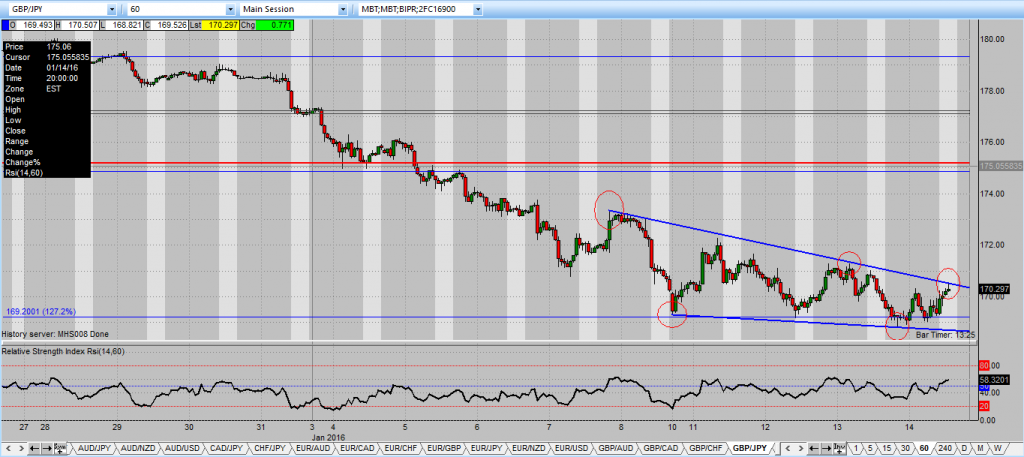 The hourly chart shows a descending wedge, and if the currency pair closes at new highs for today, the bounce should start.
Blake Morrow
Chief Currency Strategist, Wizetrade
Disclaimer: I am not long the GBP/JPY, but am looking to establish longs in the coming day(s)