The EUR/USD has been falling recently on concerns that the ECB is about to take further steps regarding easing monetary policy on March 10th. We have also seen some USD strength due to some recent stronger economic data. This has pushed the EUR/USD to some key support which may cause a bounce ahead of the ECB meeting.
At this point the expectations have swung to a point where the market is expecting the ECB to act, and may be priced into the current exchange rate of the EUR/USD (the EUR/USD was 500+ pips higher a couple weeks back) and I think there is a good chance the pair stabilizes/bounces near current levels.
Let's take a look at the pair, technically: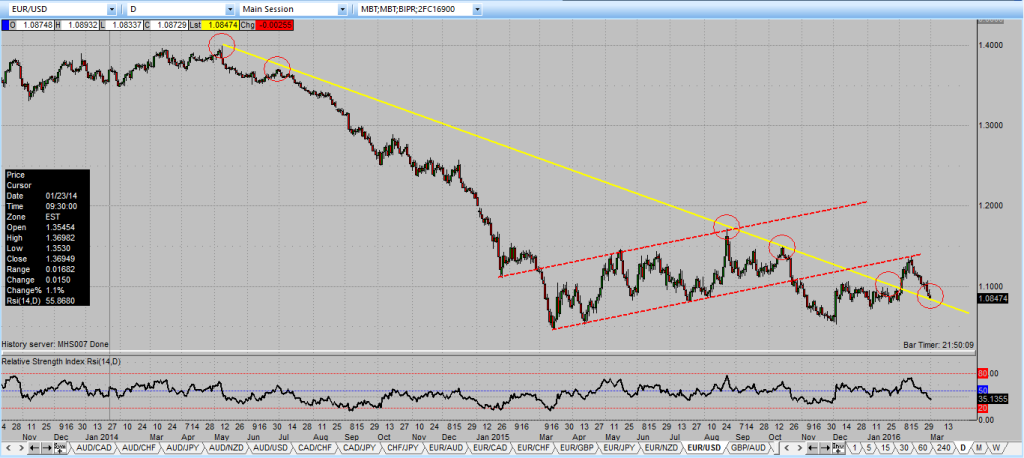 As you can see above, the pair is "back testing" a multi-month broken trend line (yellow) after multiple touches before the breakout in February.
I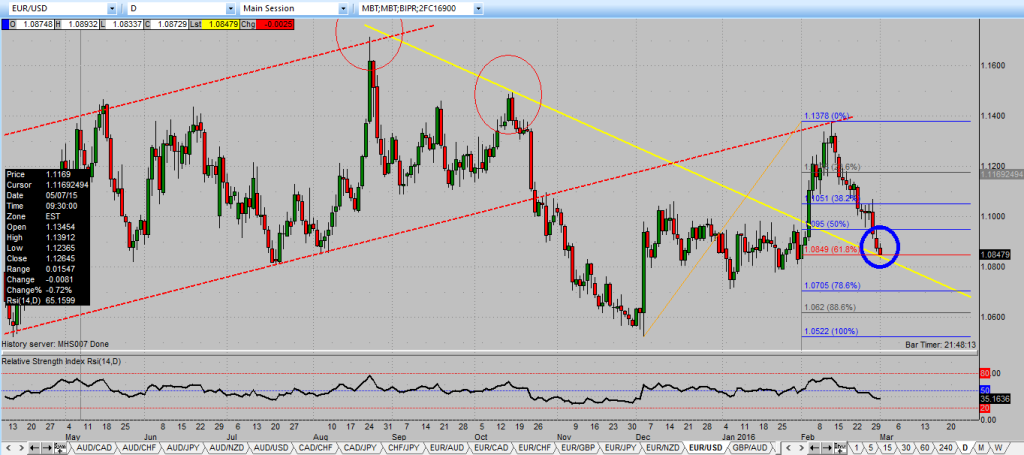 Today we are testing the 61.8 Fibonacci retracement level near 1.0850.
I am expecting the EUR/USD to bounce and/or stabilize from here.
Blake Morrow
Chief Currency Strategist, Wizetrade
Disclaimer: Over the last 24 hours I have established longs near current levels in anticipation of this.