As Zerohedge has pointed out the big move in the EUR/CNH is causing a bit of a squeeze in Euro pairs, I think we should take a good look at the daily chart: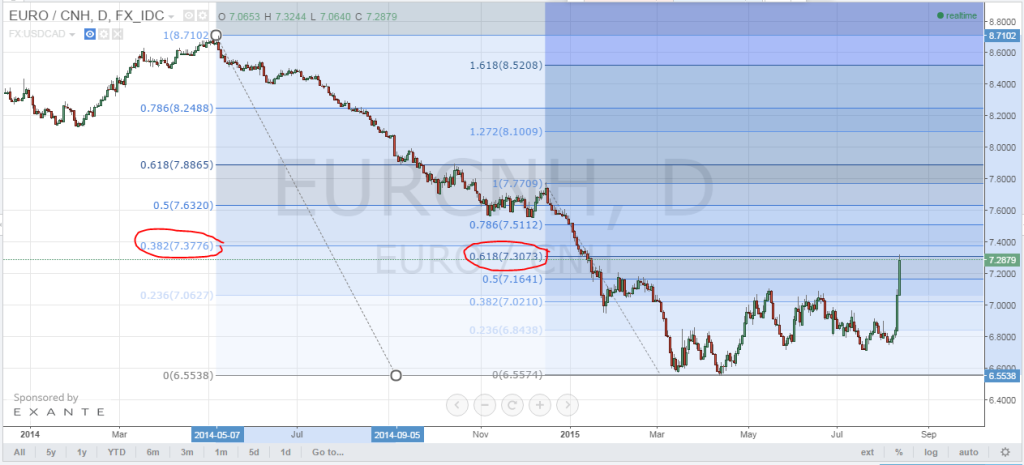 In 2 days we have retraced about 61.8% retracement of the entire 2015 move. Also, from the highs in May 2014 we are near the 38.2% retracement.
The EUR may be close to being finished squeezing here against the CNH for now. Make sure you are careful with EUR/XXX trades from here, especially if you are trading them long.
Blake Morrow
Chief Currency Strategist, Wizetrade