The EUR/USD is on my radar today (and the rest of the week) as we are at a major inflection point. This is major resistance here as we approach the 1.1000 level. Take a look at the chart below: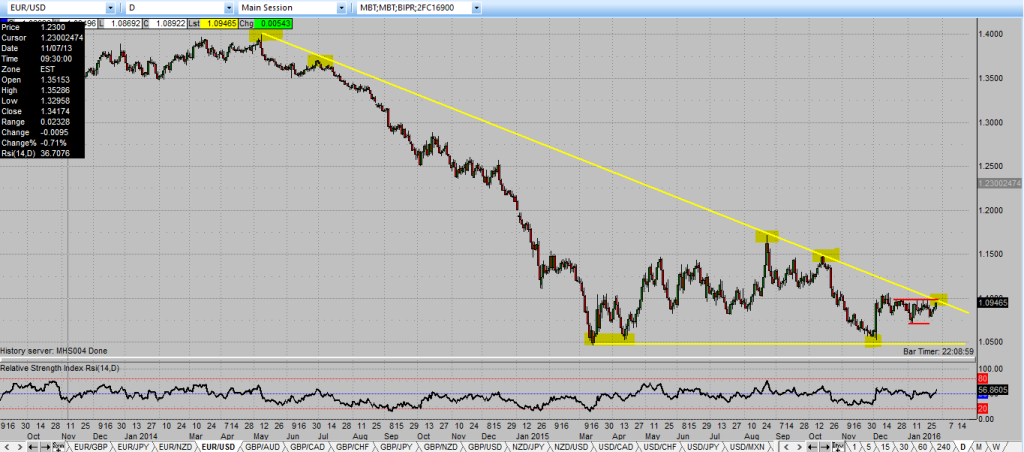 In the past, I had looked at the pair as having strong bear flag formation, but a move above the 1.1000-1.1050 level would put that previous analysis in jeopardy: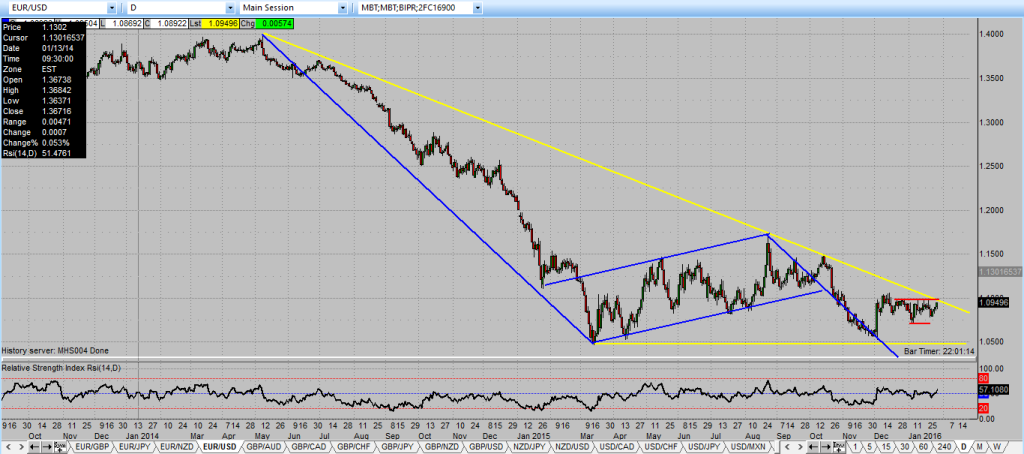 Conventional wisdom would tell you after the ECB meeting (Mario Draghi hinting at more action in March) and the FOMC a little less dovish than the market expected this week, the pair would move lower from here. But sometimes in the market conventional wisdom doesn't always pan out.
Blake Morrow
Chief Currency Strategist, Wizetrade
Disclaimer: I have no EUR/USD position, but may initiate one in the coming days