If you recall my blog post from mid May, the GBP/NZD is now reaching for that 3000 pip gain! Many of us captured portions, if not the lion's share of this rally. But at this point you have to ask how far will it go? Expectations of a rate hike from the BOE has pushed the GBP higher over the last few days, and next week the RBNZ meets and some expect that they could (once again) cut rates. However, if expectations of a BOE rate hike is premature, and the RBNZ holds rates at 3.25% next week, we could see the GBP/NZD stall, especially at such critical resistance. Take a look at the monthly chart: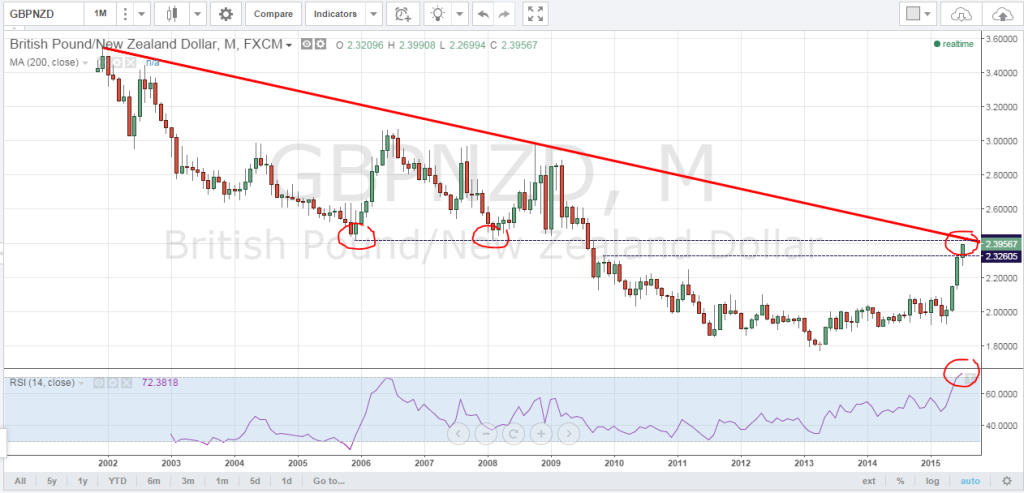 On the monthly chart this pair is facing a major resistance trend line that spawns back from 2002. Also, you can see the previous support from December 2005 and February 2008 both come in just above 2.4100. Also, the RSI is extremely overbought as well.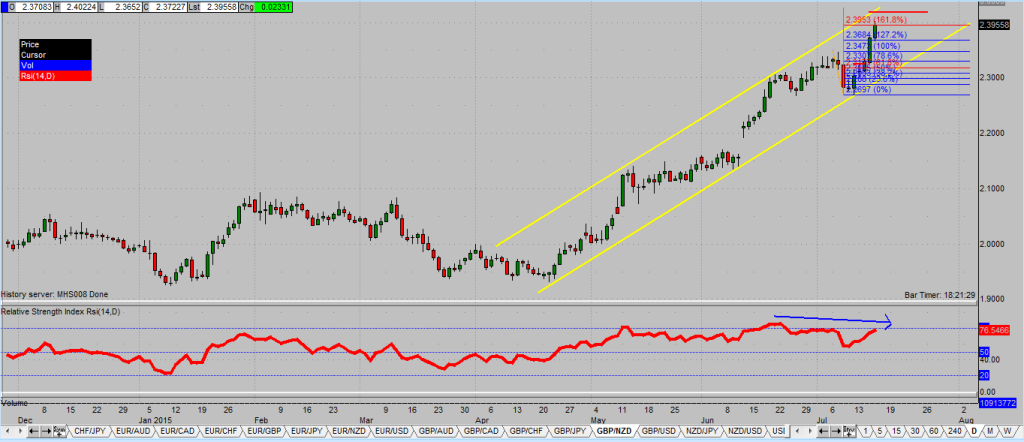 On the daily chart we are closing in on channel resistance. Also, daily RSI is divergent as well.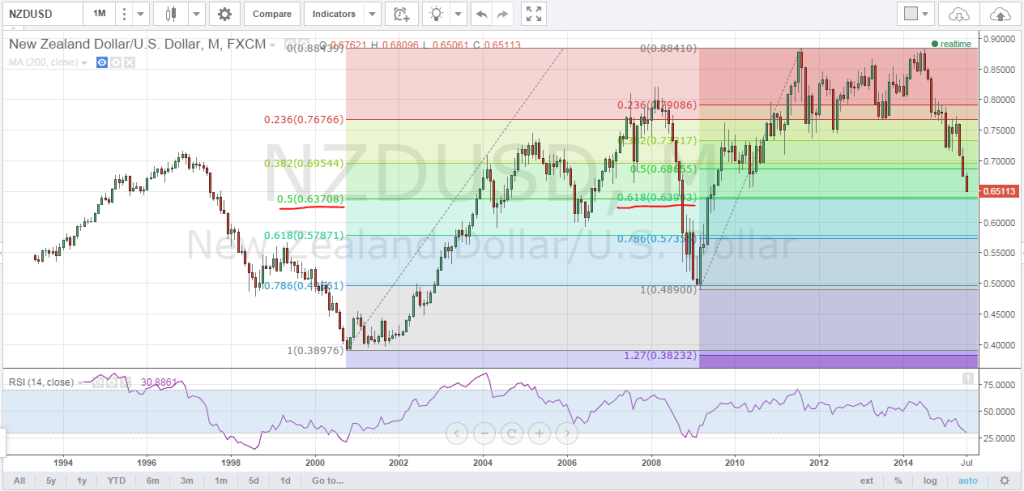 One other clue I have is the NZD/USD, which is coming into a cluster of Fibonacci levels at the .6300-.6400 levels. These levels are from over 2 decades of price action.
Bottom line, the GBP/NZD may be a little tired here. I am not sure this will change the trend of the GBP/NZD, matter of fact, I suspect in the coming months the 2.4100-2.4200 level is broken, especially with the BOE follows the FOMC with higher rates into 2016. But, there may be a nice pullback/pause at current levels that I am willing to trade.
Blake Morrow
Chief Currency Strategist, Wizetrade
Disclaimer: I am looking to sell short the GBP/NZD above the 2.4000 level in the coming trading sessions