Everyone is talking, blogging and tweeting about crude oil today and I figured I should throw my 2 cents in as well.
Crude oil may have found some near term support today. I am on the fence whether or not we can create a sustainable low here since the price action has been so bearish today (and recently).
What has caught my eye in the last couple sessions is the recent divergence between crude and the USD/NOK. Typically, this correlation has been very strong (crude down, USD/NOK up etc.) but the last couple sessions we have seen a strong divergence.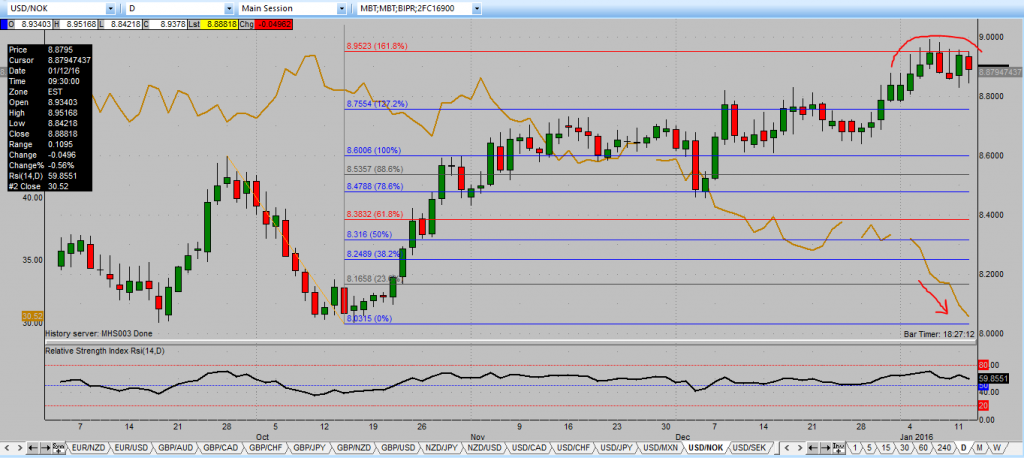 Crude is the line chart, the USD/NOK is the candlestick chart. You notice the USD/NOK has stalled the last week as crude continues lower.
What this means to me is if crude does at least "bounce" here or near here, the probabilities of a pullback in the USD/NOK are high. As you can see below, we have also rejected a 161% extension of the last major pullback from September high to the lows in October.
Blake Morrow
Chief Currency Strategist, Wizetrade
Disclaimer: I am establishing NOK longs for the next few days.