Most of this summer I have been playing the CHF to the short side as the SNB has made it very unattractive for institutions and banks to hold long CHF for any extended period of time. Even in the face of risk aversion, which hit the market in August, has had very limited impact on the CHF for any extended period of time.
Technically, the CHF looks like it is on the verge of making a large down move. Take a look at the near term daily charts of the USD/CHF: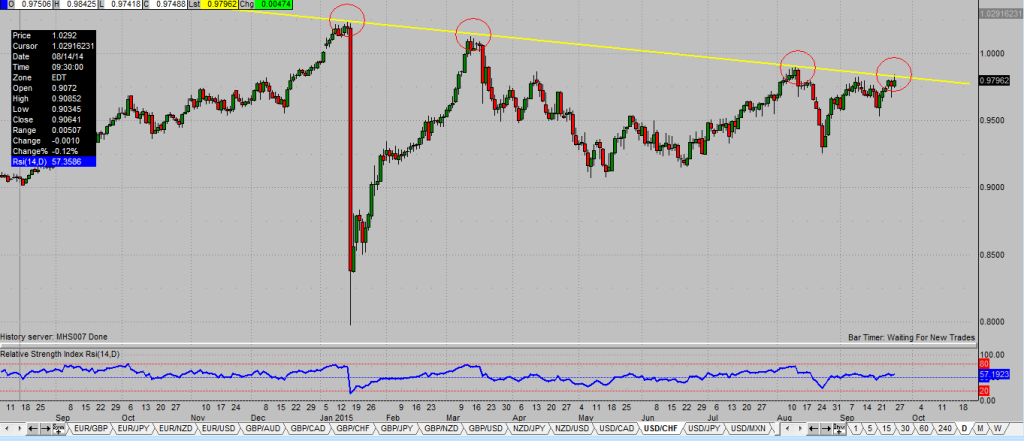 You will notice that we are within 50 pips of challenging a downtrend line since January. And as most traders know, January was when the SNB removed the floor in the EUR/CHF pair which shocked the market (understatement). What is more interesting is if you look at the weekly charts: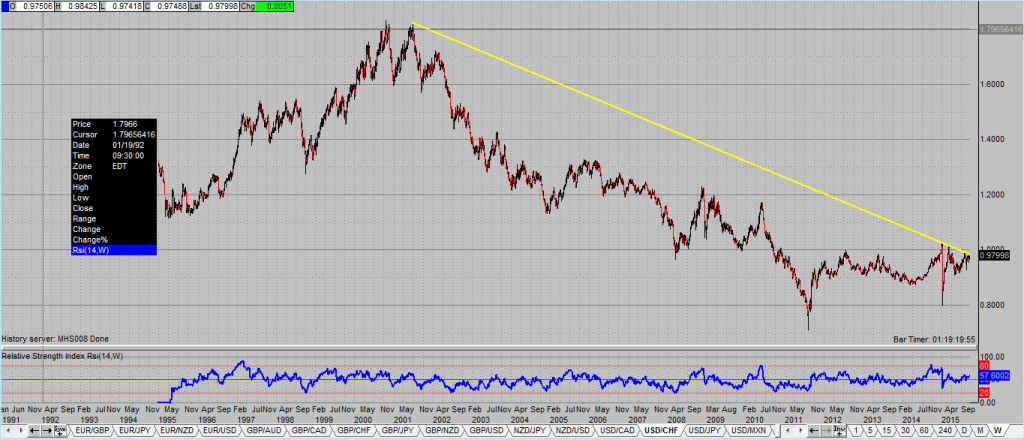 On the weekly charts, that is the same trend line since 2001! If you look at the CHF futures contract, you will also notice we are not far from breaking lower as well.
On the USD/CHF, the downtrend line comes in at .9850 or so, but a clean break above 1.000 (parity) may suggest a much larger move lower in the CHF is about to occur.
Blake Morrow
Chief Currency Strategist, Wizetrade
Disclaimer: I am long USD/CHF, and I am looking to add to this position if the USD/CHF rallies beyond parity.