With (hopefully) the worst of Greece past us (for now) the desire to hold a currency that has a negative interest rate is a less appealing prospect for institutional traders. The safety of the Swiss currency may not be needed in the near term, and we may see investors move back out of the CHF that had been accumulated (just) in case things in Greece did not work out.
Also, worth mentioning is the strong correlation between CHF and Gold. With Gold breaking 1130 and falling to mulit-year lows, this may be another reason traders and investors may continue to shun the Swiss Franc.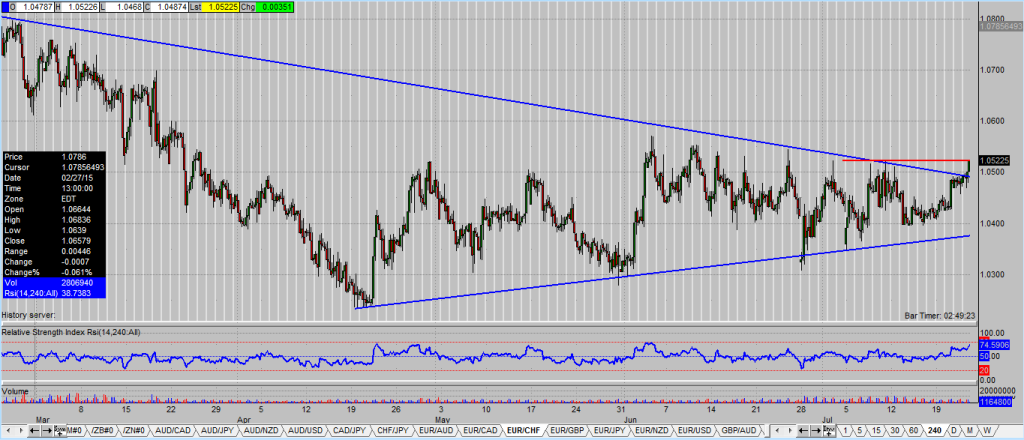 A sustained break above 1.0525 would further support the bullish argument.
Blake Morrow
Chief Currency Strategist, Wizetrade
Disclaimer: I am starting a EUR/CHF long position today. I do currently hold CHF short trades on other crosses as well.