This is a classic descending wedge reversal signalling a short squeeze in the pair.
With the recent reversal in the USD/CAD from the key 1.3065 level resistance and the USD/CHF squeeze higher, the CAD/CHF looks like it will rally from current levels.
The .7566 (38.2%) or .7641 (50%) retracement levels look like reasonable targets.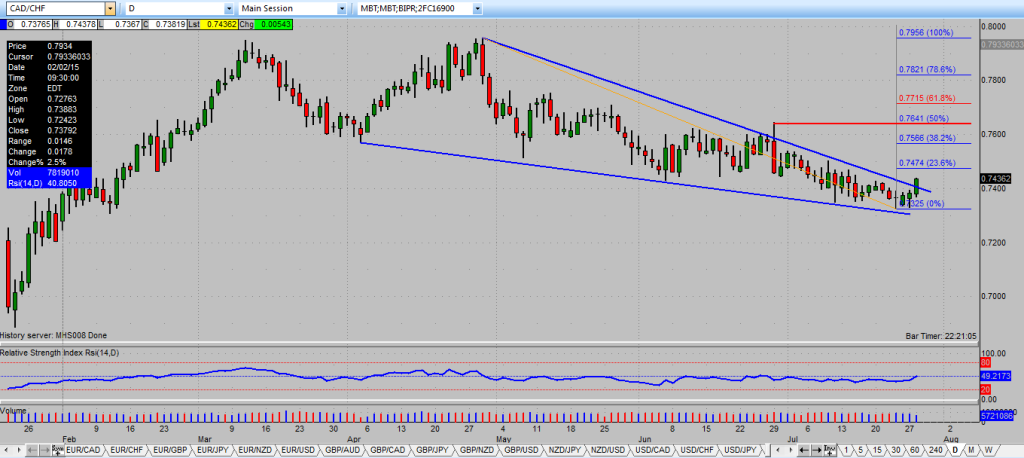 Blake Morrow
Chief Currency Strategist, Wizetrade
Disclaimer: I am not long the CAD/CHF, but may get long in the coming day(s)