Flag patterns are the most common continuation patterns, and tend to be good ones to follow to identify a strong directional trend. Today, the Canadian economy posted a weaker than expected GDP number, which may be the catalyst that drives this pair into a technical breakout today.
Here is the daily chart of the USD/CAD: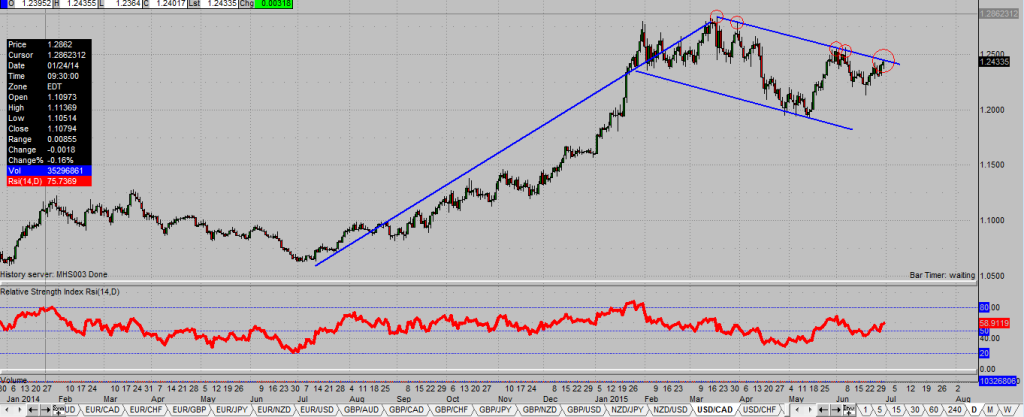 The weekly chart is telling us what the possible ramifications of a weekly breakout may be: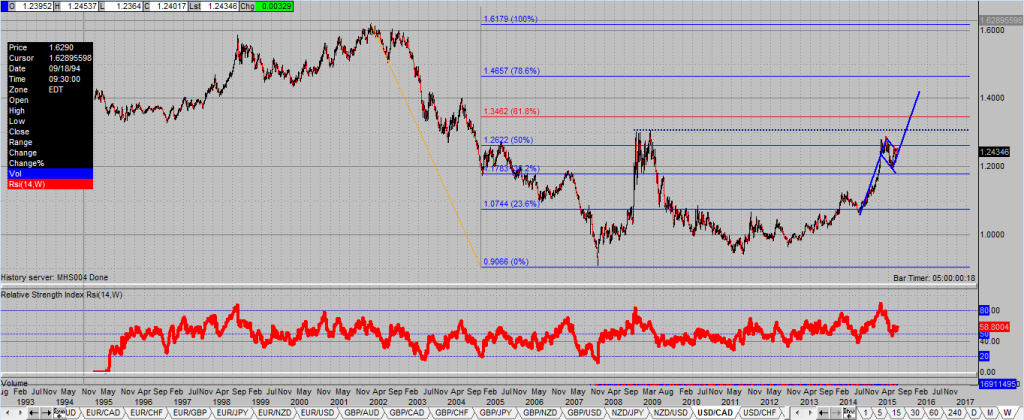 A move beyond a 1.4000 exchange rate could be possible into 2016 if crude oil continues to sustain very weak prices (which would continue to weigh on the Canadian economy) and the FOMC stubbornly maintains a hawkish bias towards a rate hike later this year.
Blake Morrow
Chief Currency Strategist, Wizetrade
Disclaimer: I did enter a long USD/CAD position (near current prices) today and am looking to continue to build a long position in the coming weeks