The GBP/AUD is attempting to break a out in a bull flag pattern, while in a weekly bull flag pattern. Here is the daily chart: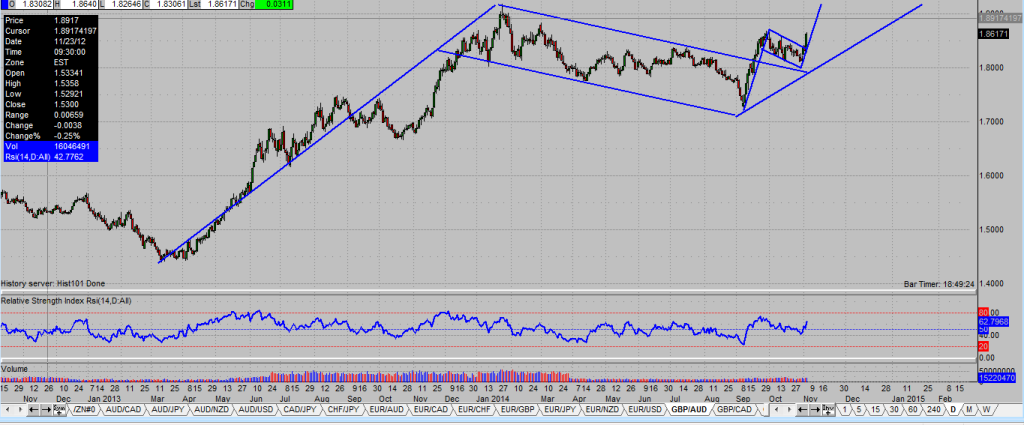 What you may notice, the bull flag is already in process on the longer time frames as well. The most recent highs of 1.8681 will offer the near term resistance, but if broken the 1.9184 (1.9211) level will be the major resistance for the weekly bull flag pattern as seen below: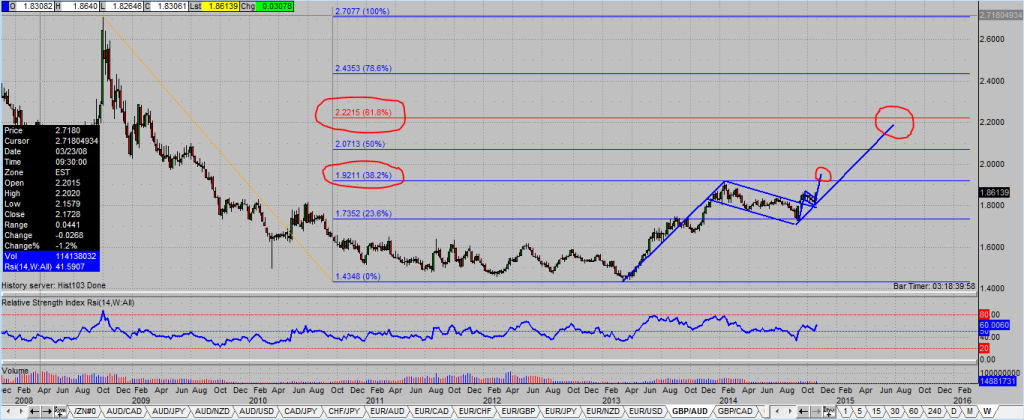 If the 1.9211 (38% weekly Fibonacci level) breaks it could open the door for a move toward 2.20 in 2015.
Blake Morrow
Chief Currency Strategist, Wizetrade
Disclaimer: I am not long the GBP/AUD but plan on establishing a long in the next 72 hours.