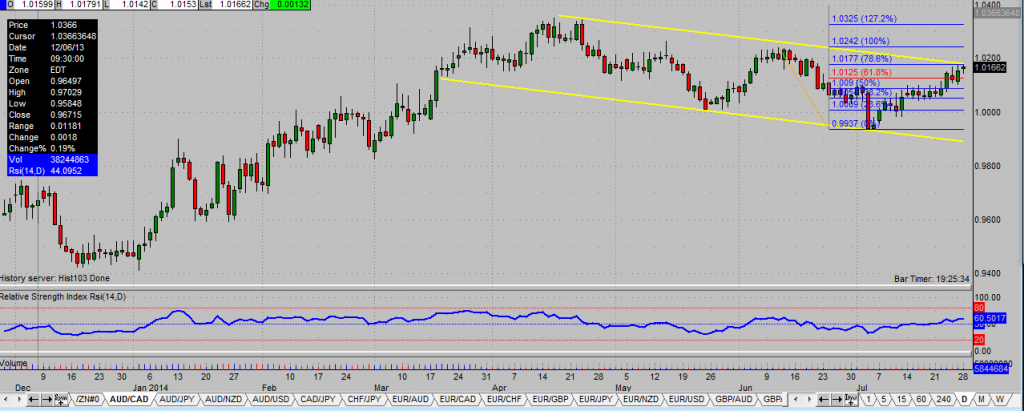 The AUD/CAD is up against channel and Fibonacci resistance just below the 1.0200 level. For those looking to play short with a good and manageable risk/reward, this could be a good set-up. Personally, I just took advantage of it myself near current levels.
Blake Morrow
Chief Currency Strategist, Wizetrade
Disclaimer: I just sent short at current price earlier this session.