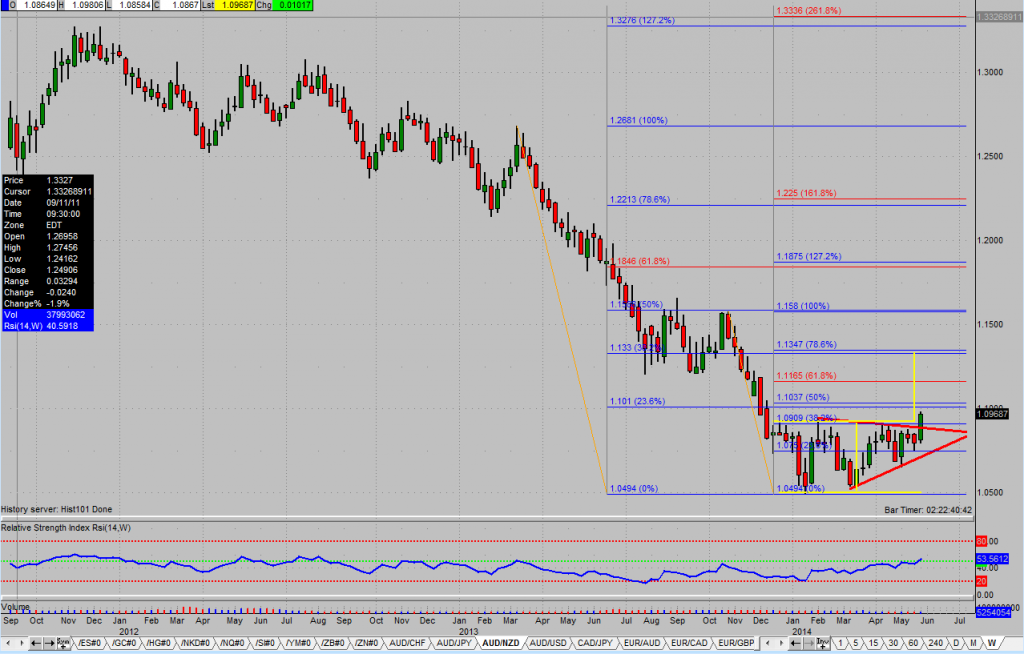 The AUD/NZD broke out of its 6 month trading range today, suggesting a move to above 1.1300 in the coming weeks. 1.1330-50 represent a cluster of Fibonacci levels from the decline from late 2013 to early 2014, and also the decline from the high of 2013 to the low of 2014. 38% from the 2013 highs and 78% from the last move lower. In addition, the double bottom (or slightly higher low) and neckline break (today) suggest a move to above 1.1300 is likely and targets the cluster of Fib levels.
Buying dips to 1.0900 seems like a good long side set-up.
Blake Morrow
Chief Currency Strategist, Wizetrade
Disclaimer, I had established a long trade sub 1.0800 last week and have added to longs this morning.
Blake